William Hogarth - «Woman Swearing a Child»
Publié
par

Clifford Armion
le
19/02/2013
Reproduction commentée de l'oeuvre ((Woman Swearing a Child)) du graveur anglais William Hogarth.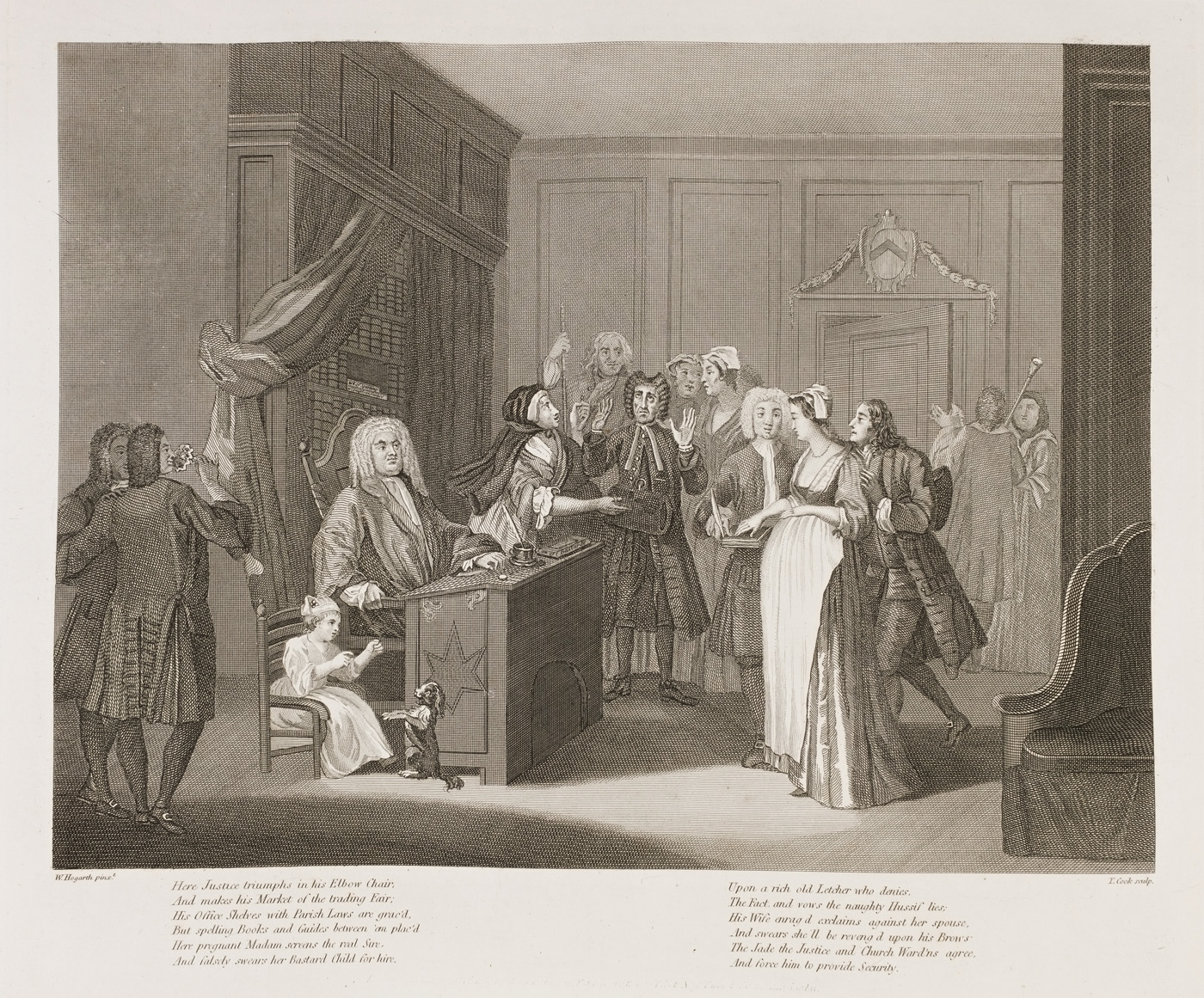 Woman Swearing a Child (HD download)
This title sufficiently explains the plot of the Comedy. The stern formality of the Magistrate is well contrasted by the Infant in the chair, who is punishing the poor animal by teaching him to stand on his hind legs. The Child and the Quadruped are evidently intended as a parody upon the Justice and the Culprit. The rage of the old Lady at the discovery of the infidelity of her Husband; the horror of the old Miser at the perjury of the Girl, and his hearing the dire decree of the tremendous Justice Midas, "that he must maintain the bantling," are well expressed. In the Library of the Magistrate we find, just over his head, the two books then generally referred to; "The Art of Spelling," and "The Complete Justice." On the table is seen "The Law of Bastardy," a book which had been recently consulted.
In the disposition of the figures, this Print is said to have a more than accidental resemblance to a Picture by Heemskirk, which was in the possession of Mr. Watson, surgeon, where all the male figures are monkies, all the females cats.
A large copy was published by John Bowles, under the title of "The Substitute Father, or Perjured W--------e swearing her Bastard Child upon a rich old Miser."
The original Picture, from which the Print was engraven, was one of Hogarth's early productions; and was purchased by the Rev. Mr. Whalley, of Ecton in Northamptonshire.