William Hogarth - «Debates on Palmistry»
Publié
par

Clifford Armion
le
20/06/2013
Reproduction commentée de l'oeuvre ((Debates on Palmistry)) du graveur anglais William Hogarth.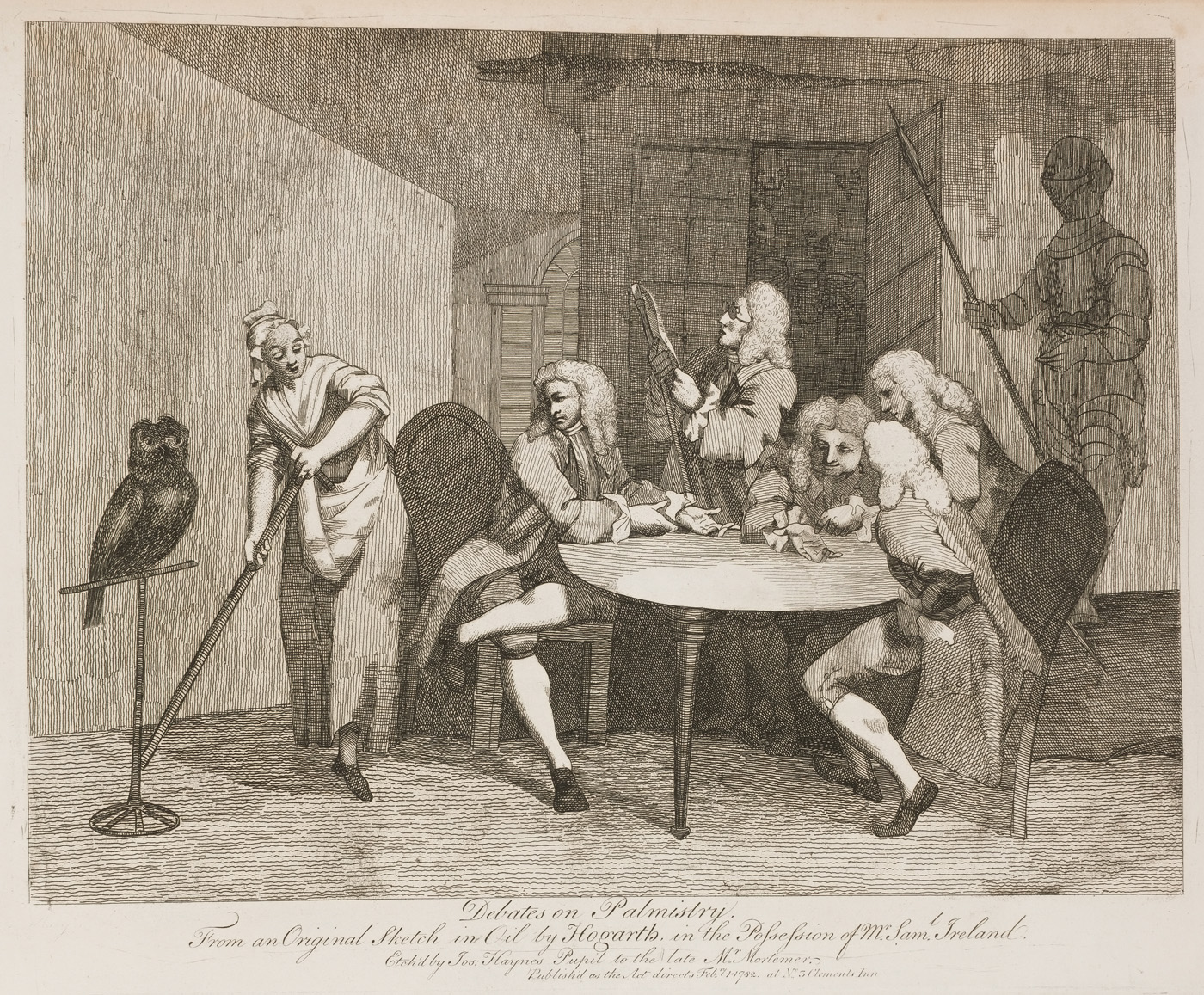 Debates on Palmistry (HD download)

The figures employed in the study of Palmistry seem to have been designed for Physicians and Surgeons of an Hospital, who are debating on the most commodious method of receiving a fee, inattentive to the complaints of a lame Female who solicits assistance. A Spectre, resembling the Royal Dane, comes out behind, perhaps to intimate that physick and poison will occasionally produce similar effects. A Glass-case, containing Skeletons, is open, a Crocodile hangs overhead; and an Owl, emblematic of this sapient consistory, is perched on a high stand.
Mr. Steevens conjectured that this might have been a repented effort of hasty spleen against the Officers of St. Bartholomew's, who might not have treated some recommendation of a patient from our Artist with all the respect and attention to which he thought it was entitled: but this is mere supposition.