William Hogarth - «The House of Commons»
Publié
par

Clifford Armion
le
20/06/2013
Reproduction commentée de l'oeuvre ((The House of Commons)) du graveur anglais William Hogarth.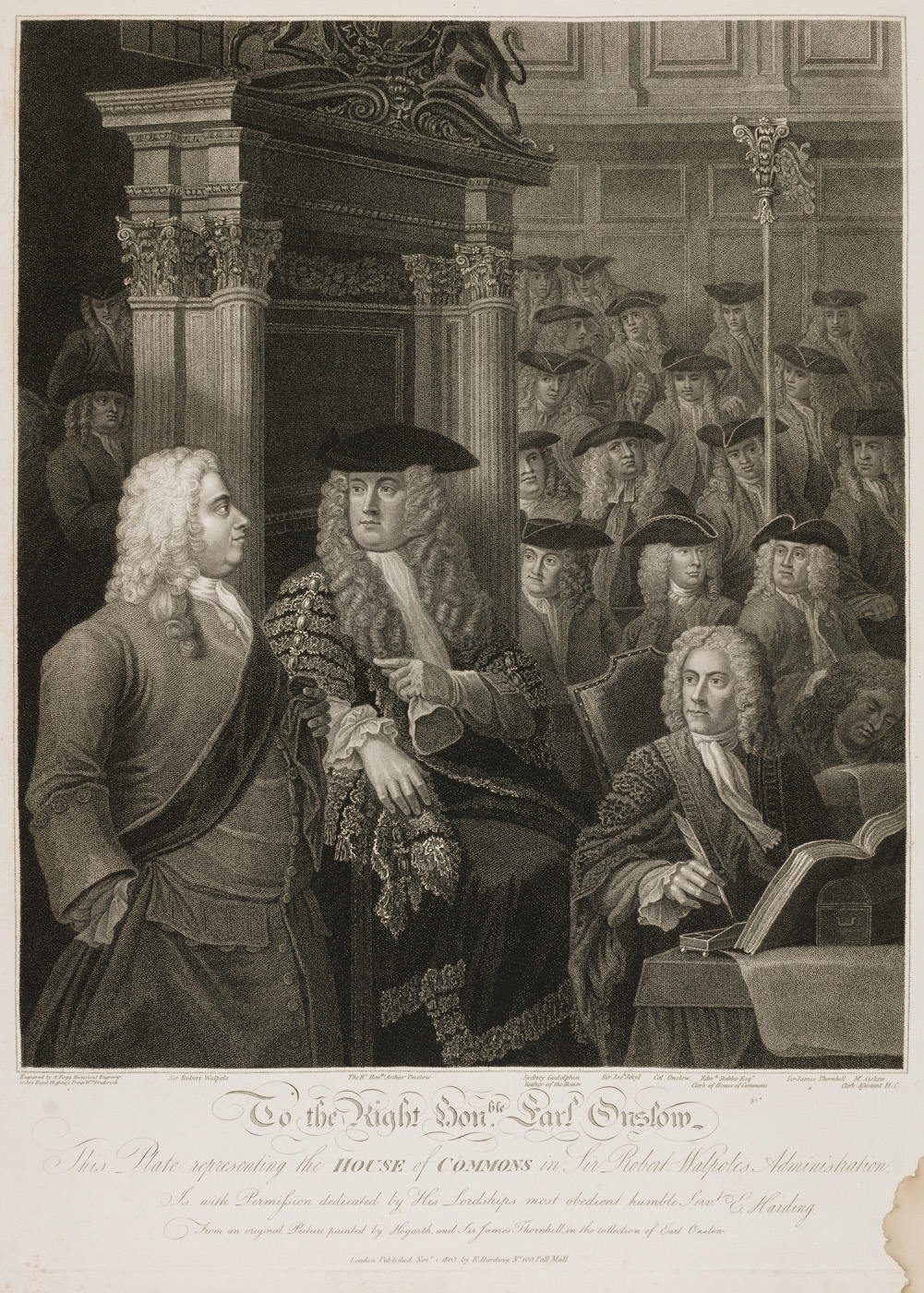 The House of Commons (HD download)

This fine Print exhibits an Inside View of the House of Commons, from an original Painting taken in 1726 or 1727, and now in the possession of the Earl of Onslow. The prominent Portraits are those of the Right Hon. Arthur Onslow, the then Speaker; Sir Robert Walpole, the Prime Minister ; Sidney Godolphin, Esq. Father of the House; Colonel Onslow; Sir James Thomhill; Sir Joseph Jekyll; Edward Stables, Esq. Clerk of the House; Mr. Askew, Clerk Assistant, and several others in the back ground.