William Hogarth - «The Stay-Maker»
Publié
par

Clifford Armion
le
20/06/2013
Reproduction commentée de l'oeuvre ((The Stay-Maker)) du graveur anglais William Hogarth.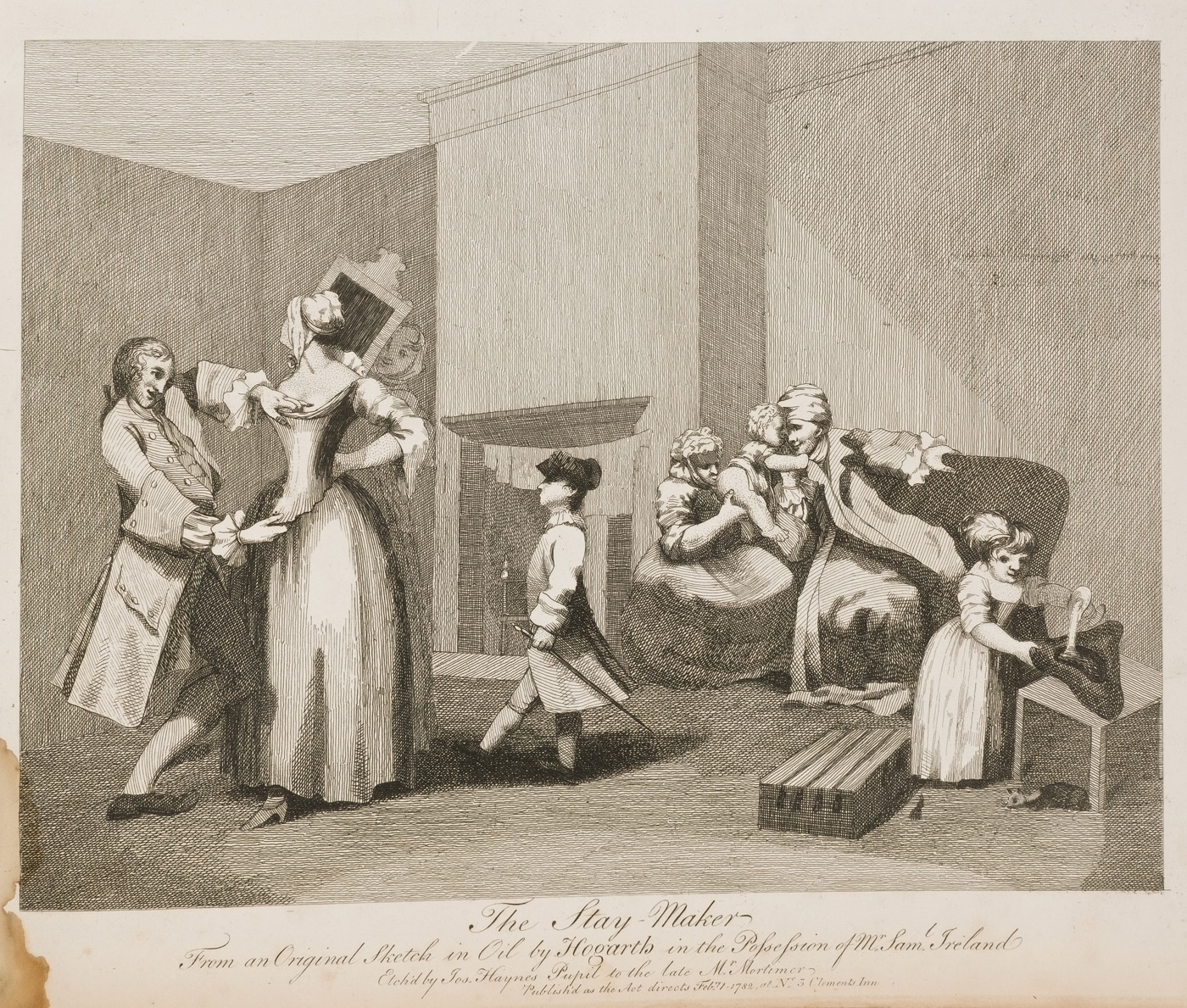 The humour in this Print is not very striking. The Male Stay-maker seems to be taking professional liberties with a Female in the very room where her Husband sits, who is playing with one of his Children presented to him by a Nurse, perhaps with a view to call off his attention from what is going forward. The Hag shews her pretended love for the Infant by the mode in which she is kissing him.
A Maid-servant holds a Looking-glass for the Lady, and peeps significantly at the Operator from behind it.
A Boy with a cockade on, and a little sword by his side, appears to observe the familiarities already mentioned, and is strutting up fiercely towards the Stay-maker, while a Girl is spilling some liquor in his hat.