William Hogarth - «Tristram Shandy»
Publié
par

Clifford Armion
le
18/06/2013
Reproductions commentées des deux oeuvres de la série ((Tristram Shandy)) du graveur anglais William Hogarth.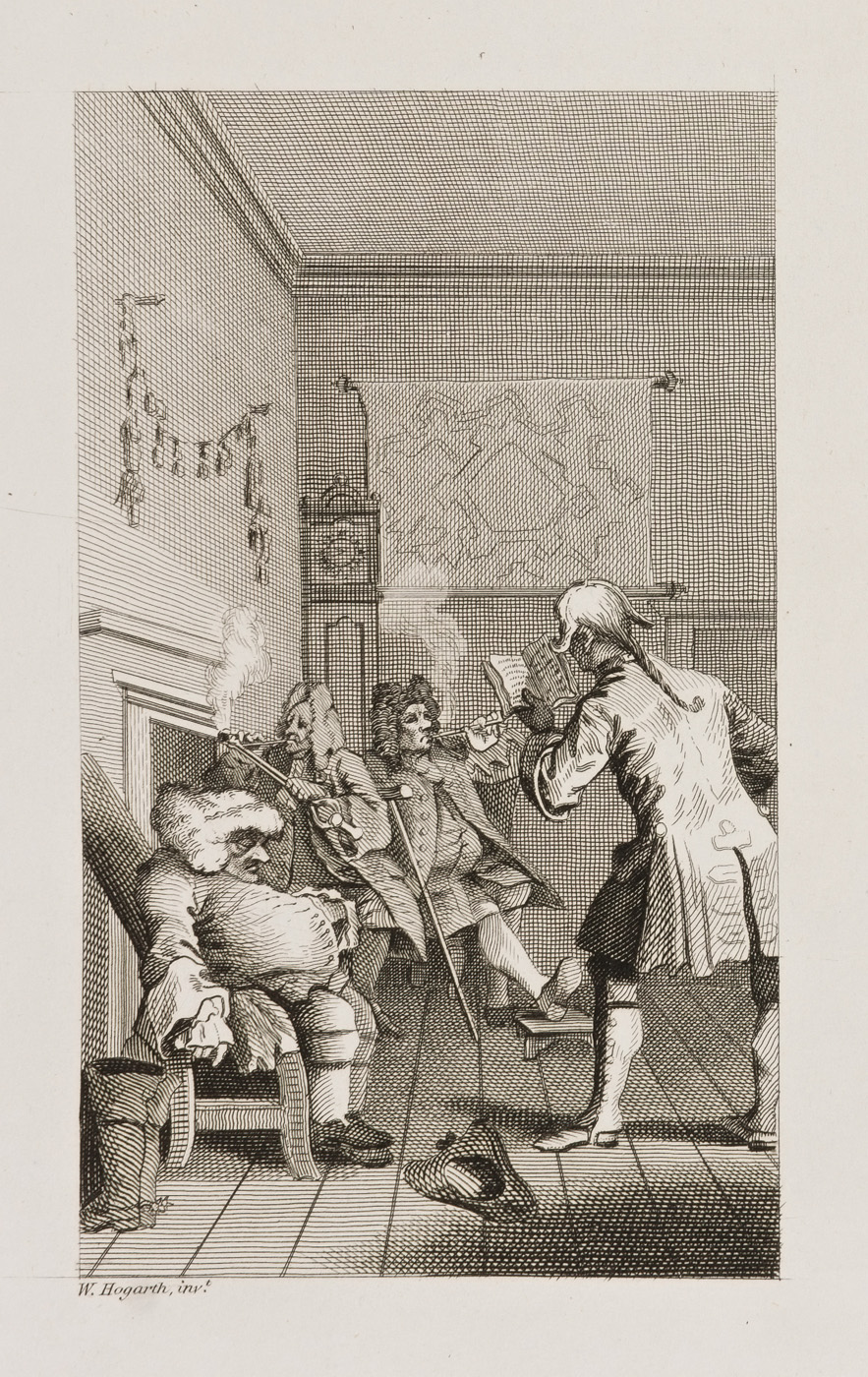 Tristram Shandy I (HD download)
For this popular Work of his Friend Laurence Sterne, Hogarth furnished two Frontispieces; one in 1759, for the Second Volume; the other in 1761, for the Fourth.
The first of these is taken from the Chapter in which Corporal Trim is represented reading a Sermon to Tristram's Father, Uncle Toby, and Dr. Slop, the latter of whom is fallen asleep, and who is thus pourtrayed by Sterne: "Imagine to yourself a little, squat, uncourtly figure of a Doctor Slop, of about four feet and a half perpendicular height, with a breadth of back, and a sesquipidality of belly which might have done honour to a Serjeant in the Horseguards. Such were the outlines of Dr. Slop's figure, which if you have read Hogarth's Analysis of Beauty, and if you have not, I wish you would — you must know may as certainly be caricatured, and conveyed to the mind by three strokes as three hundred. —Imagine such a one, —for such I say, were the outlines of Dr. Slop's figure."
This figure, thus ludicrously described by Sterne, was intended for Dr. John Burton, a Physician of great eminence at York, well known as an able and industrious Antiquary, and also as a sturdy Jacobite.
The second Frontispiece represents the Christening, as humourously described in the Fourteenth Chapter of the Fourth Volume of Tristram Shandy.