William Hogarth - «The Weighing House»
Publié
par

Clifford Armion
le
18/06/2013
Reproduction commentée de l'oeuvre ((The Weighing House)) du graveur anglais William Hogarth.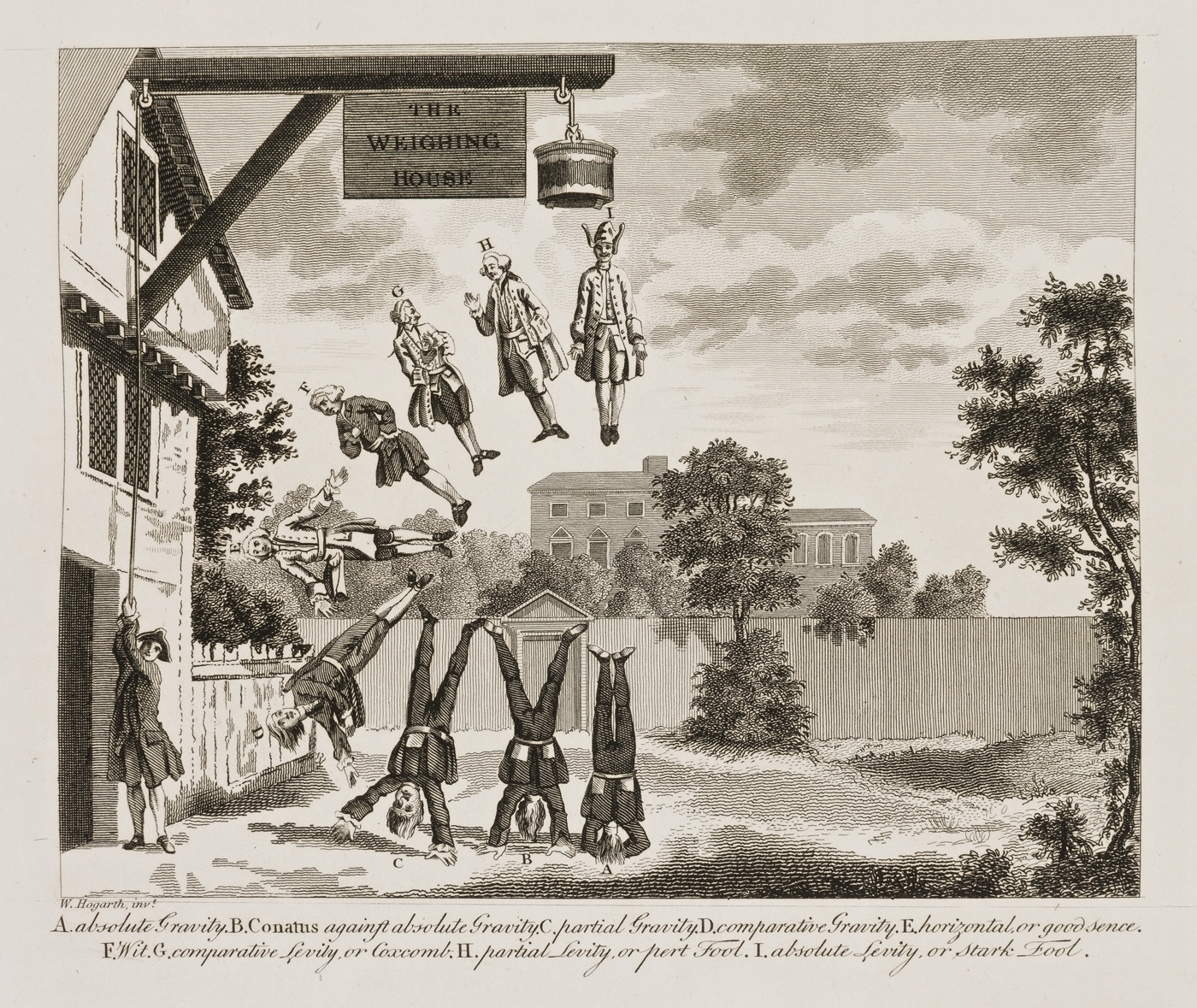 The Weighing House (HD download)

This curious Design was given by Hogarth in 1763 to the Rev. John Clubbe, as a Frontispiece to his "Essay on Physiognomy." The compliment was returned by a long and excellent Dedication, from which a few lines are here extracted: "The Author (says Mr. Clubbe) fancies he bears some kind of a Relation to you in his design, which is, to ridicule those characters that more serious admonition cannot amend. How happy you are in your Portraits of Folly, all but the subjects of them confess; and your more moral pieces none but the abandoned disapprove. We cannot perhaps point to the very man or woman who have been saved from ruin by them; yet we may fairly conclude, from their general tendency, many have; for such cautionary exhibitions correct without the harshness of reproof, and are felt and remembered when rigid dogmatizings are rejected and forgotten. While you, Sir, live, which the Author hopes will be many years, he thinks to postpone the commencement of his scheme of weighing men's understandings, passions, &c.; for no man would slowly trace out, by a mechanical apparatus, what you can instantaneously discover by intuition. The Author begs to be considered as one of your many, many thousand admirers; and to subscribe himself, your devoted, &c. &c."
This Design, which explains itself, was first engraved by Sullivan; but an improved Plate of it, here very correctly copied, was engraved by Ryland, in which the faces were put in by Hogarth.