William Hogarth - «The Indian Emperor»
Publié
par

Clifford Armion
le
21/01/2013
Reproduction commentée de l'oeuvre ((The Indian Emperor)) du graveur anglais William Hogarth.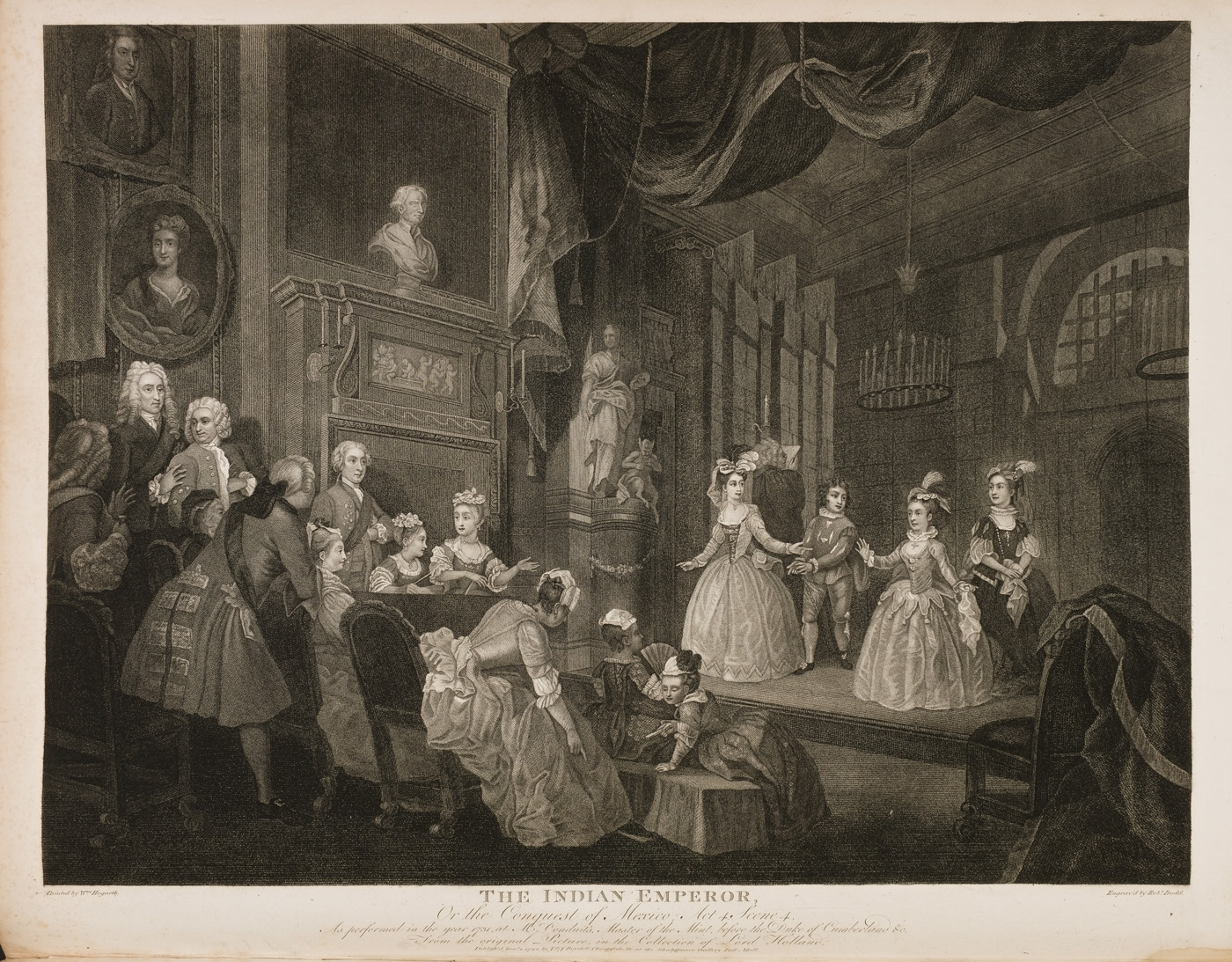 The Indian Emperor (HD download)
This capital Print, from a fine Painting in the collection of Lord Holland, represents the Fourth Scene of the Fourth Act of "The Indian Emperor," as performed, in 1731, at Mr. Conduit's, before the Duke of Cumberland, &c. The PERFORMERS were: 1. Cortez, Lord Lempster; 2. Cydaria, Lady Caroline Lenox; 3. Almeria, Lady Sophia Fermor; 4. Alibech, Miss Conduit, afterwards Lady Lymington.—The AUDIENCE : 5. Duke of Cumberland; 6. Princess Mary; 7. Princess Louisa; 8. Lady Deloraine; 9. and 10. her Daughters; 11. Duchess of Richmond; 12. Duke of Richmond; 13. Earl of Pomfret; 14. Duke of Montague; 15. Tom Hill; 16. Dr. Desaguliers; 17. Bust of Newton.