William Hogarth - «Sancho at a Magnificent Feast»
Publié
par

Clifford Armion
le
19/02/2013
Reproduction commentée de l'oeuvre ((Sancho at a Magnificent Feast)) du graveur anglais William Hogarth.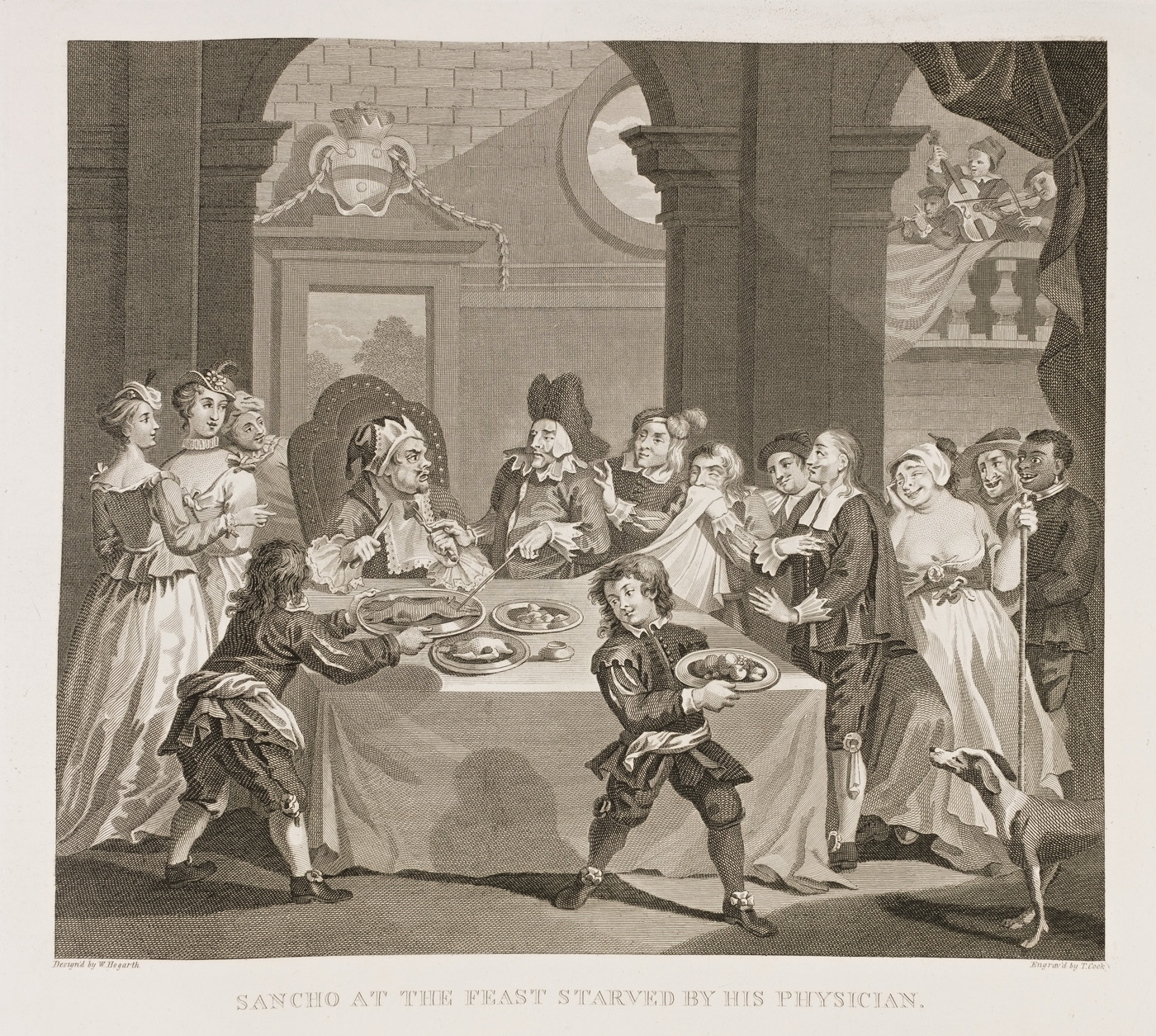 Sancho at a Magnificent Feast (HD download)
This incomparable Print was published at an early period of Hogarth's life. The subject of it is exactly consonant to his genius, and was probably selected by the Artist, to shew how happily he could enter into the spirit of a Writer, whose turn of mind seems so congenial to his own. Sancho, who was a favourite character with Cervantes, is here represented with a full face; but Hogarth, judiciously thinking a profile would be preferable, fixed a bit of paper over his first thought, and altered it to the state in which it is here engraved. It was finished with more neatness than any of those which he afterwards etched for the same work.