William Hogarth - «Four Heads from the Cartoons»
Publié
par

Clifford Armion
le
20/06/2013
((Four Heads from the Cartoons)) est une gravure de William Hogarth numérisée pour la Clé des langues dans le cadre de "The Hogarth Project".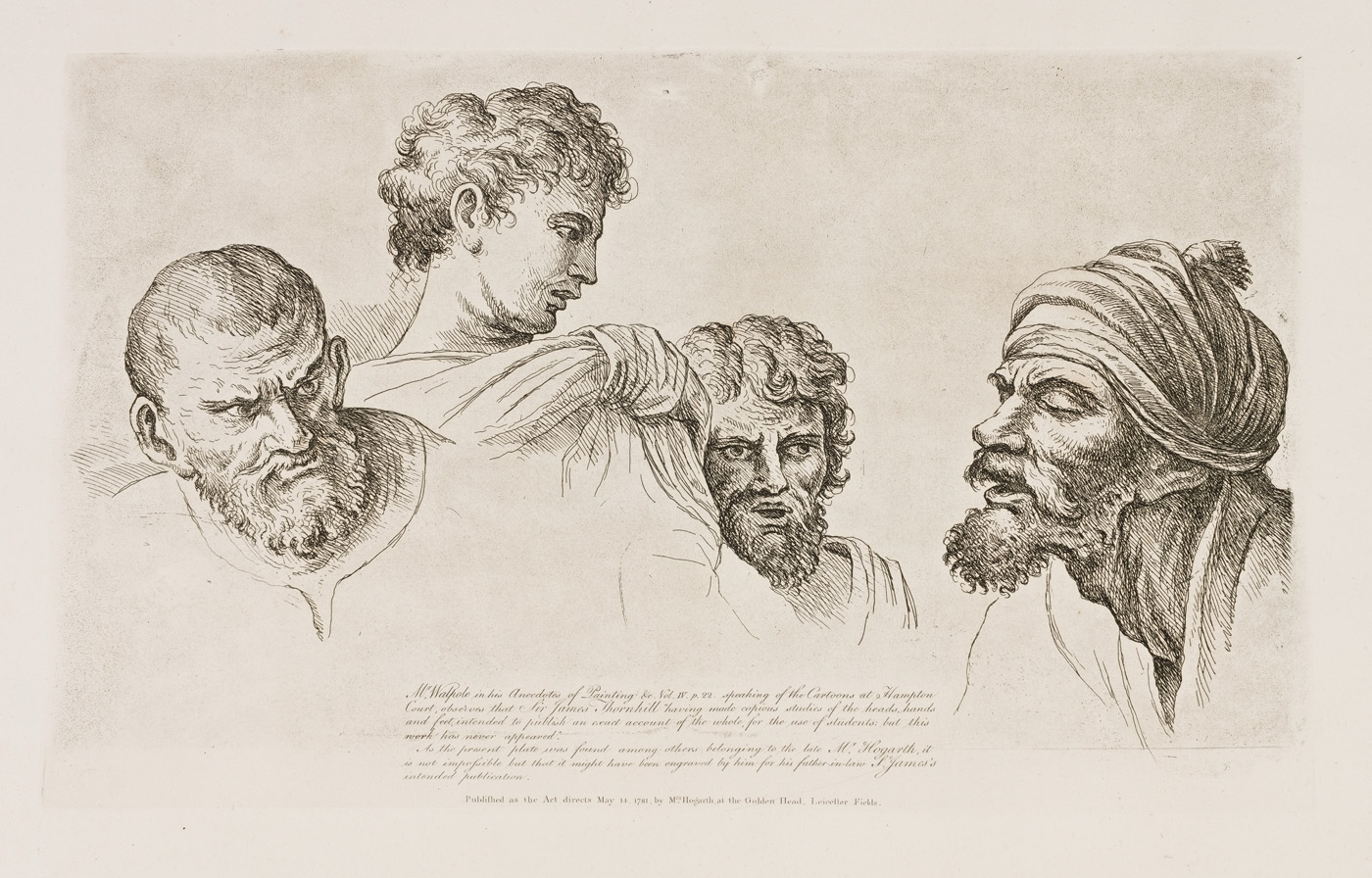 Four Heads from the Cartoons (HD download)
These Heads were copied from the Cartoons at Hampton Court; and Mr. Walpole, speaking of Sir James Thornhill's attention to these celebrated Pictures, has the following remark; "He made copious studies of the heads, hands, and feet, and intended to publish an exact account of the whole for the use of Students; but his work never appeared."
As this Plate was found among others engraved by Hogarth, it might probably have been one of his early performances. His Widow, in 1781, directed a few impressions to be taken from it; which were sold in Leicester Square.