William Hogarth - «Earl of Charlemont»
Publié
par

Clifford Armion
le
20/06/2013
Reproduction commentée de l'oeuvre ((Earl of Charlemont)) du graveur anglais William Hogarth.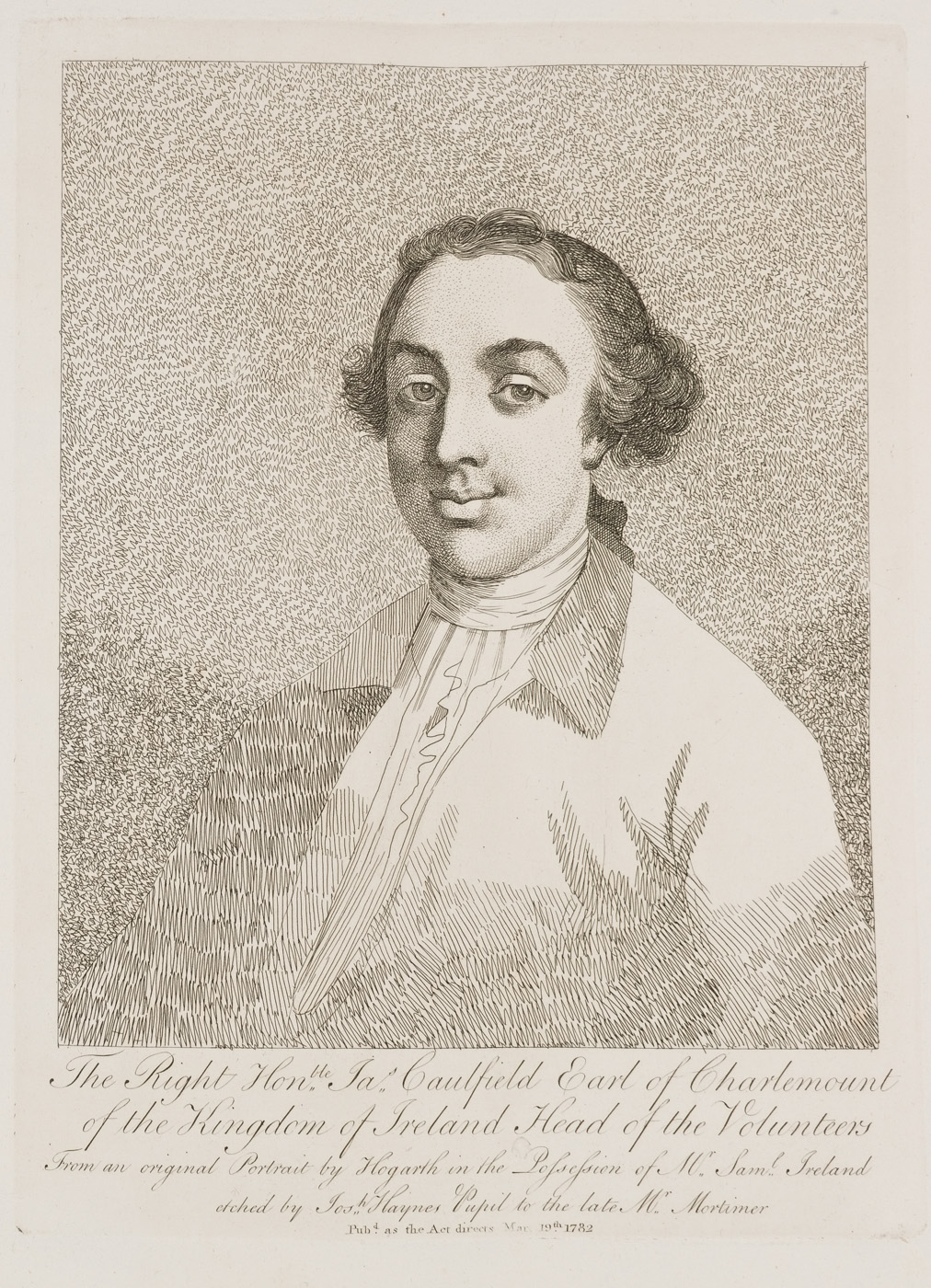 Earl of Charlemont (HD download)

James Caulfield, son of James Viscount Charlemont, was born August 18, 1728; succeeded to his hereditary honours April 21, 1734; and in December 1782 was raised to an Earldom. He was F.R.S. F.S.A. and LL.D.; and died August 4, 1799, aged 70.