William Hogarth - «Don Quixote»
Publié
par

Clifford Armion
le
17/06/2013
Reproductions commentées des six œuvres de la ((Don Quixote)) du graveur anglais William Hogarth.
When Lord Carteret was seeking Artists to design the Plates for his Spanish Edition of this famous Romance, which was published in 1738, Hogarth of coarse was not overlooked; and these Six Prints were in consequence designed and etched by himself in a bold and masterly style. His performances, however, gave so little satisfaction to the Noble Employer, that, after having been paid for, they were laid aside.
The Plates remained in the hands of Mr. Tonson; and, after his death, were bought by Mr. Dodsley, under whose direction the chapters, &c. to which they belong, together with references to the corresponding pages in Jervis's translation were engraved. The Plates were afterwards purchased by Messrs. Boydell, and from them by Mr. Sayer.
As the admirable Romance which they illustrate is in every one's hands, the titles of the several Plates will be sufficient for their explanation.
Funeral of Chrysostom, Marcella vindicating herself.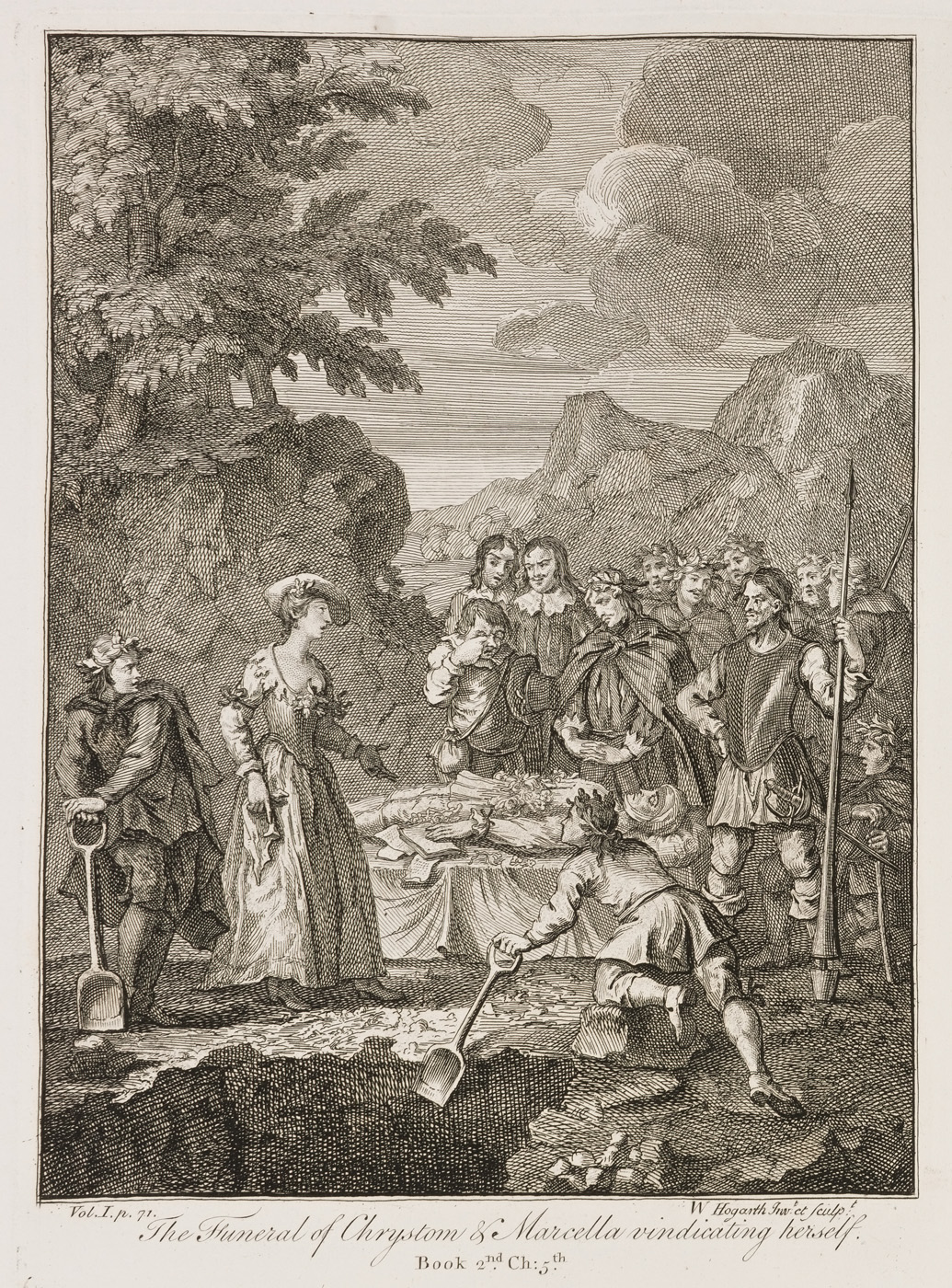 The Inn-keeper's Wife and Daughter taking care of the Don after he had been beaten and bruised.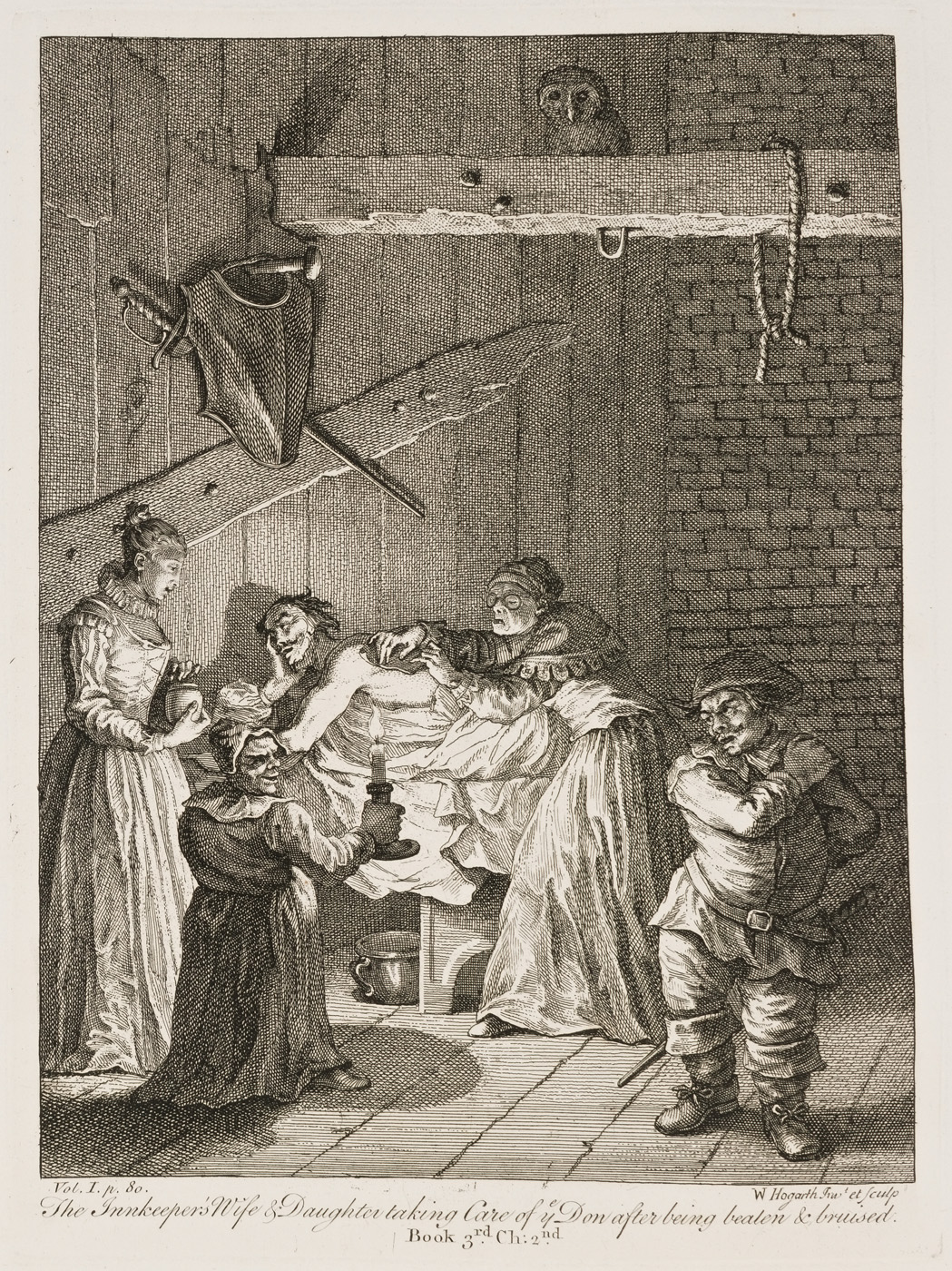 Don Quixote releases the Galley-slaves.
The Knight of the Rock meeting Don Quixote.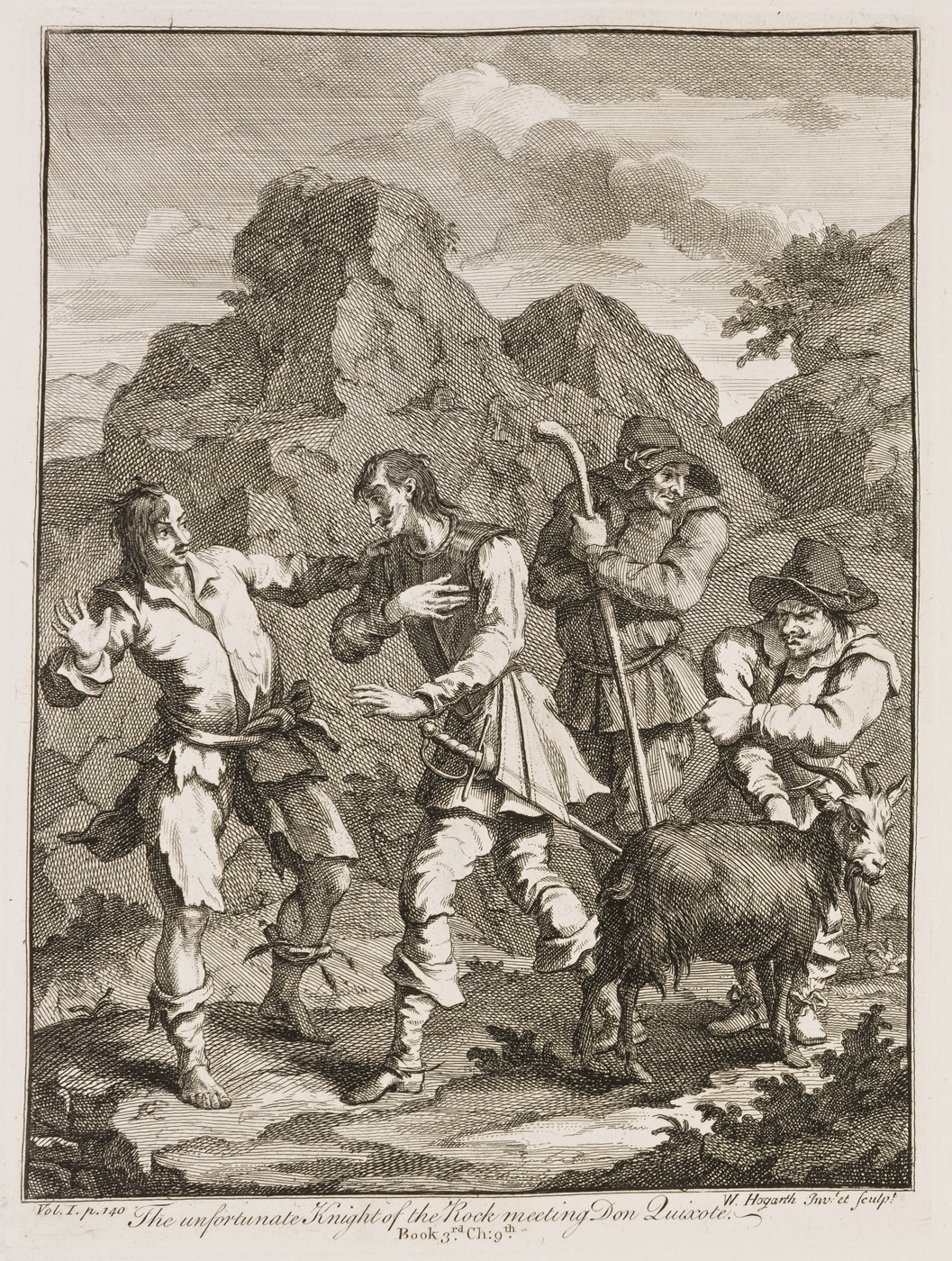 Don Quixote seizes the Barber's bason for Mambrino's helmet.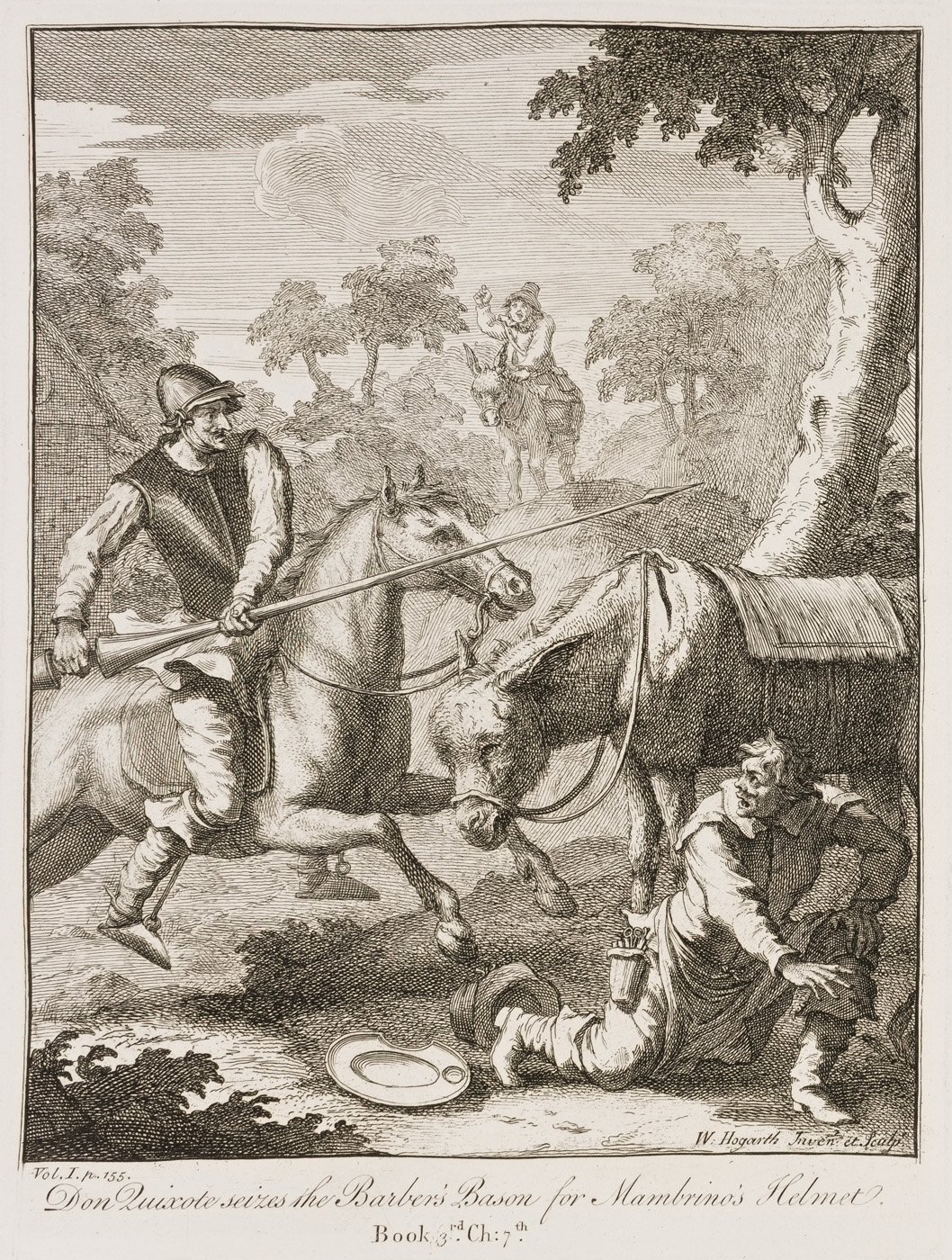 The Curate and Barber disguising themselves, to convey Don Quixote home.