William Hogarth - «Brook Taylor's Architecture»
Publié
par

Clifford Armion
le
17/06/2013
Reproduction commentée de l'oeuvre ((Brook Taylor's Architecture)) du graveur anglais William Hogarth.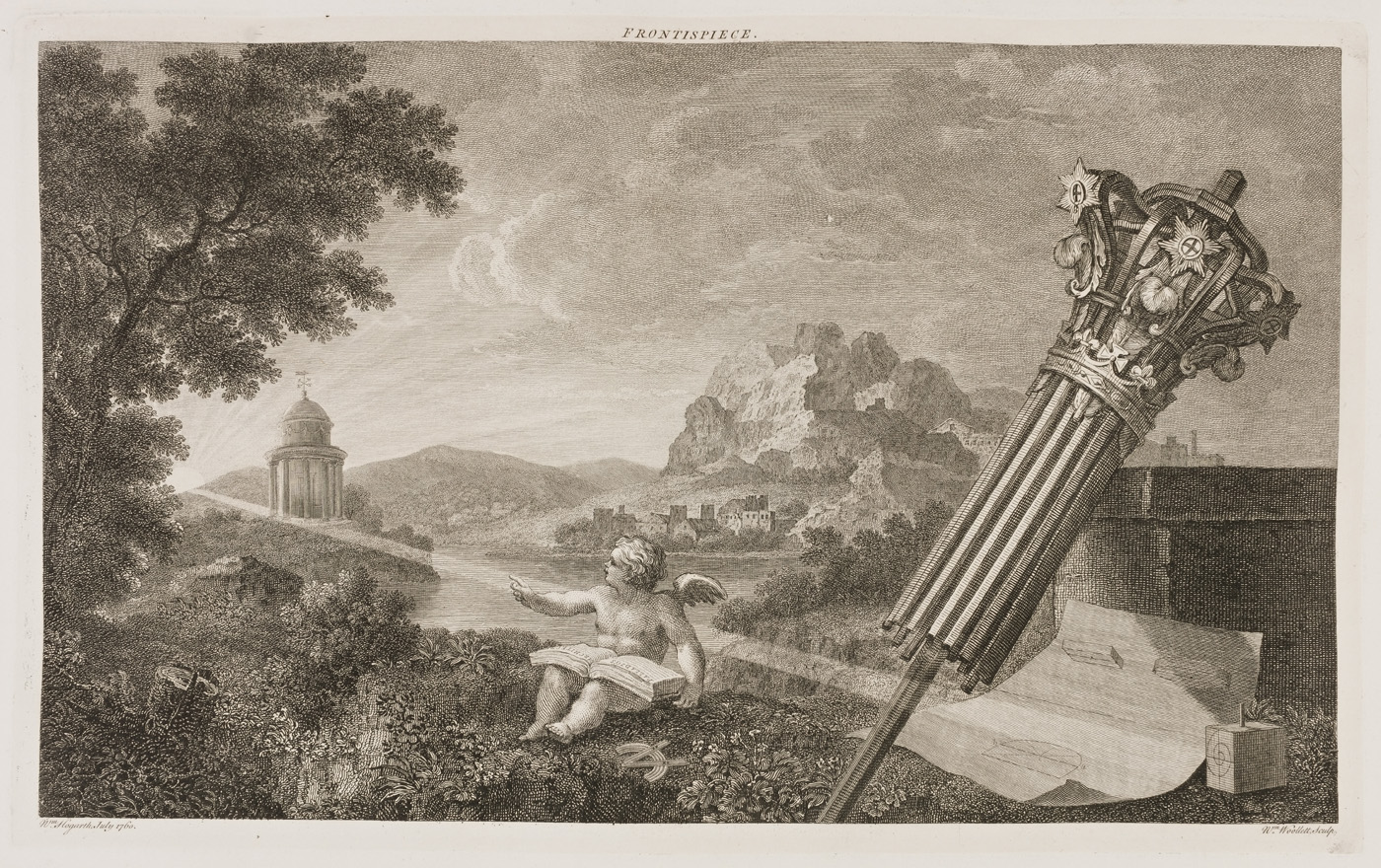 Brook Taylor's Architecture (HD download)
In 1761, Hogarth gave to his Friend Kirby a Design which exhibits an attempt at a new Order of Architecture; and it was finely engraved by Woolett, as a Frontispiece to "Dr. Brook Taylors Perspective of Architecture."
Lest any Reader should suppose that this idea of forming a new Capital out of the Star of St. George, the Prince of Wales's Feather, and a Regal Coronet, was hatched in the mind of Hogarth after he had been appointed Serjeant Painter, the following passage in the "Analysis" will prove that many years before he had conceived the practicability of such an attempt: "I am thoroughly convinced in myself, however it may startle some, that a completely new and harmonious Order of Architecture in all its parts might be produced." —Again, "Even a Capital, composed of the awkward and confined forms of Hats and Periwigs, as Fig. 48, Plate I in a skilful hand might be made to have some beauty."
Mr. Emlyn, it may be added, in 1782, published a proposition for a Sixth Order of Architecture, which in some points resembles this projected by Hogarth.