William Hogarth - «Boys Peeping at Nature»
Publié
par

Clifford Armion
le
21/01/2013
Reproduction commentée de l'oeuvre ((Boys Peeping at Nature)) du graveur anglais William Hogarth.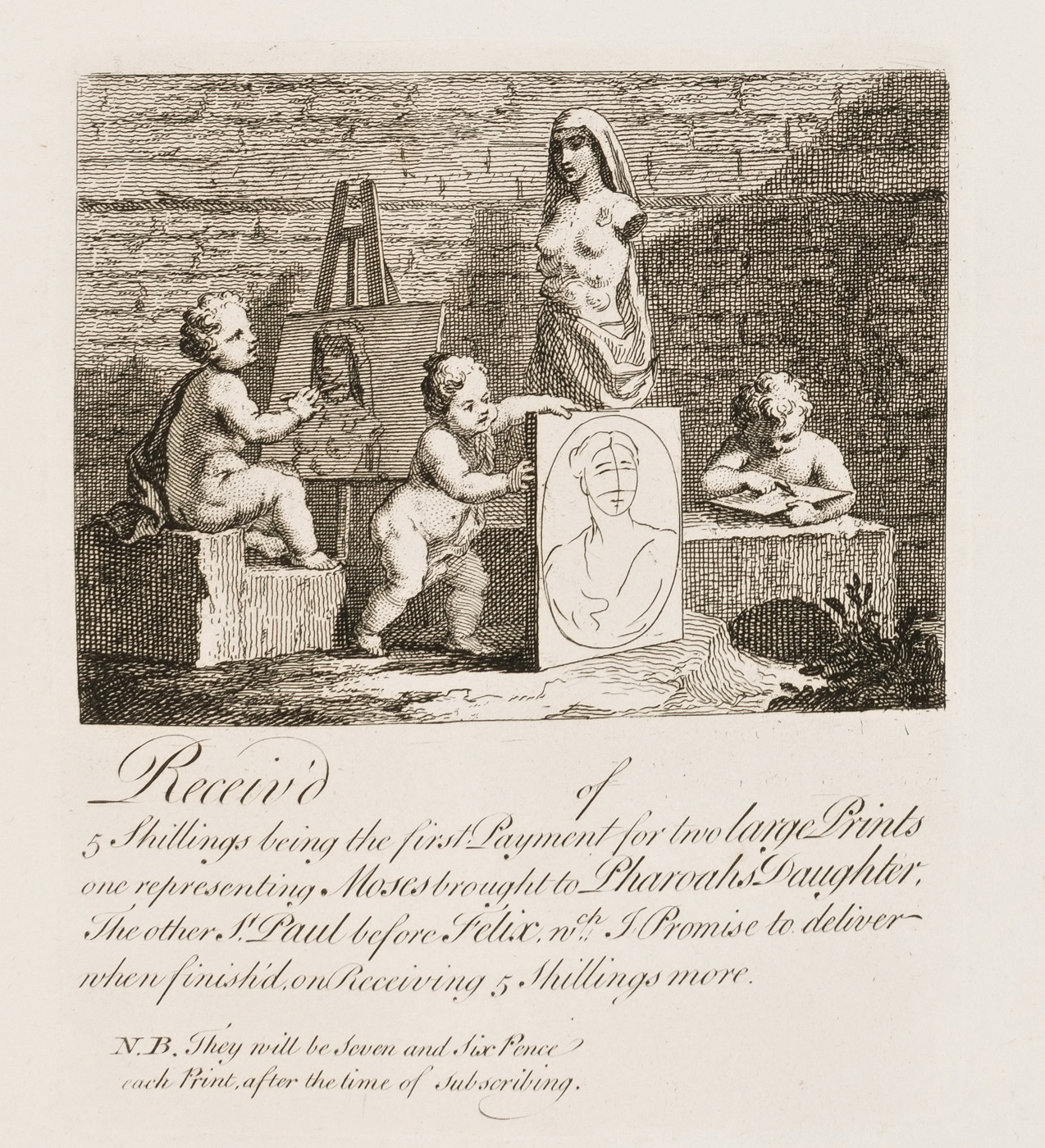 Boys Peeping at Nature (HD download)
A groupe of young Artists is here introduced at their studies. One is intently reading ; while a second is examining the proportions of an outline ; and the third, whose countenance is marked by a roguish smile, is copying Nature herself. The Goddess is delineated as a three-quarter bust, the lower part concealed by drapery, and her bosom covered with breasts, referring to the abundant provision made by Nature throughout the animated world.
This Plate was originally engraved, in 1733, as a Receipt for "half-a-guinea, being the first payment for the Six Prints of A Harlot's Progress." It was again used in 1737, by the writing being changed to "half-a-guinea, being the first payment for Five large Prints, one representing a Strolling Company of Actresses dressing themselves in a Barn; and the other Four, Morning, Noon, Evening, and Night.
In 1744 the writing was once more changed, and some other parts of the Plate altered. Having etched the Burlesque Paul as a Receipt ticket to the large "Paul before Felix," he found the applications for the gratuitous etching so frequent, that the publick were more eager to possess his little Print than either of the large ones. He therefore fixed the price of the Burlesque Paul at five shillings; and altered the Boys peeping at Nature for a Receipt ticket to the large Picture of Paul. Hogarth was persuaded by some of his friends to make this alteration in his first thought, on the suggestion of its being rather too ludicrous, and that it would probably be offensive to the public eye. Whether this exception be well founded or not, the alteration has not improved its spirit and character; for, by expunging the Satyr, one of the principal and most interesting personages of the groupe is lost, and the allegory destroyed, by employing the boy substituted for him in merely pointing to a lame and unmeaning Portrait, instead of examining the mysteries of Nature, the office originally allotted to him, in which it is not difficult to vindicate Hogarth from any imputation of indelicacy. However, perhaps, it is no extravagant conjecture to suppose, that Hogarth, who lost no opportunity of exhibiting the ridiculous whenever he could discover a source from whence it could be drawn, instead of making: the alteration in conformity to these suggestions, intended it as a satire upon the modern School of the Arts, which he did not admire, and in which he well knew that a servile copy of mere Portraits was substituted for the study and imitation of Nature.
That the curious may form their own judgment, this little Plate is here given both in its original and in its present state.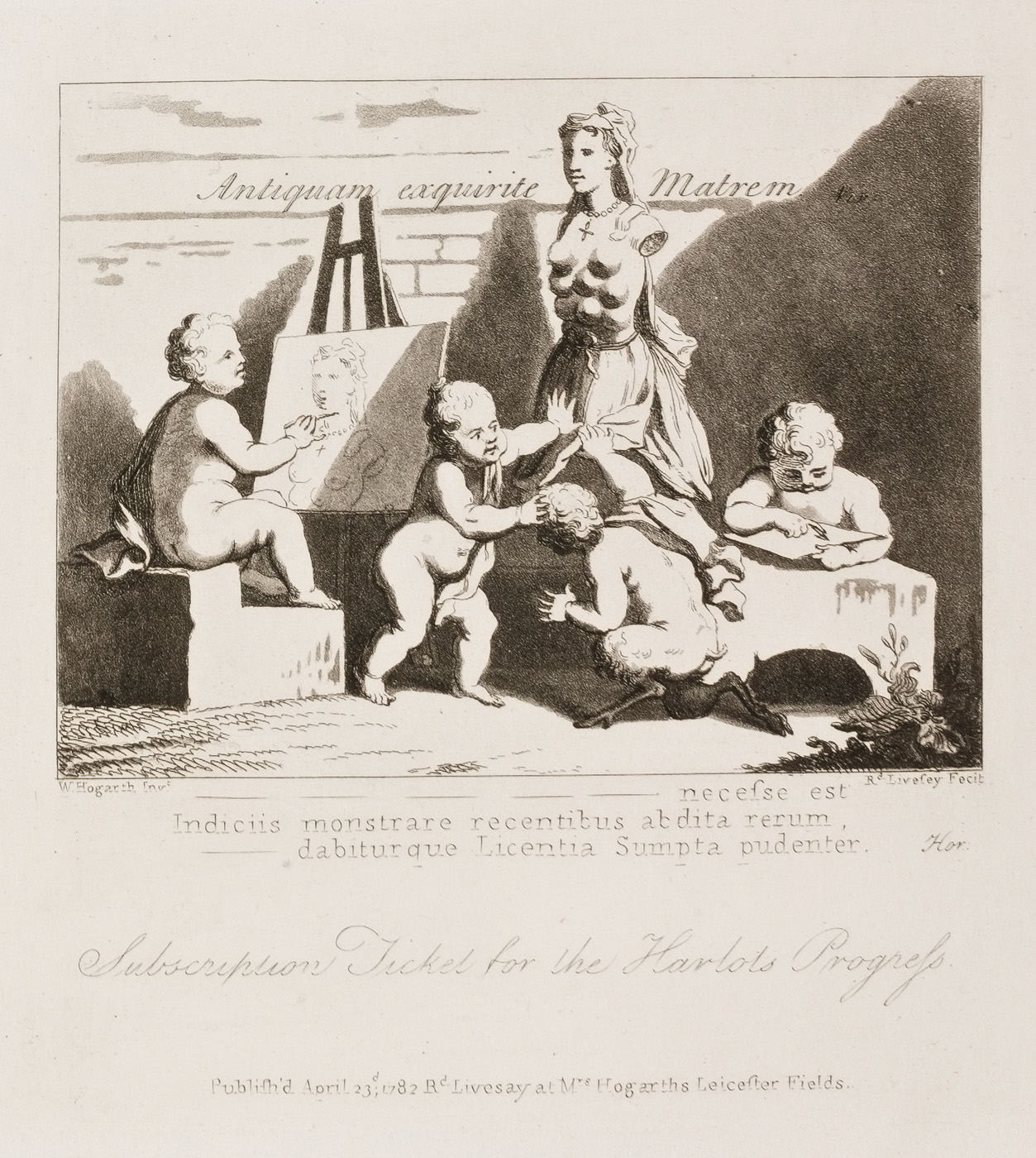 Boys Peeping at Nature bis (HD download)