William Hogarth - «An emblematic print on the South Sea» and «The Lottery»
Publié
par

Clifford Armion
le
27/11/2012
Reproductions commentées de deux oeuvres du graveur anglais William Hogarth.
The two Prints here given are selected as two of the earliest avowed productions of Hogarth. The allegory in both is somewhat obscure; but the figures are in the manner of Callot, and in a spirited and masterly style. They were both published in 1721, and are a proof that at this early period the admirable vein of satire which he possessed was directed against the vices and follies of the age.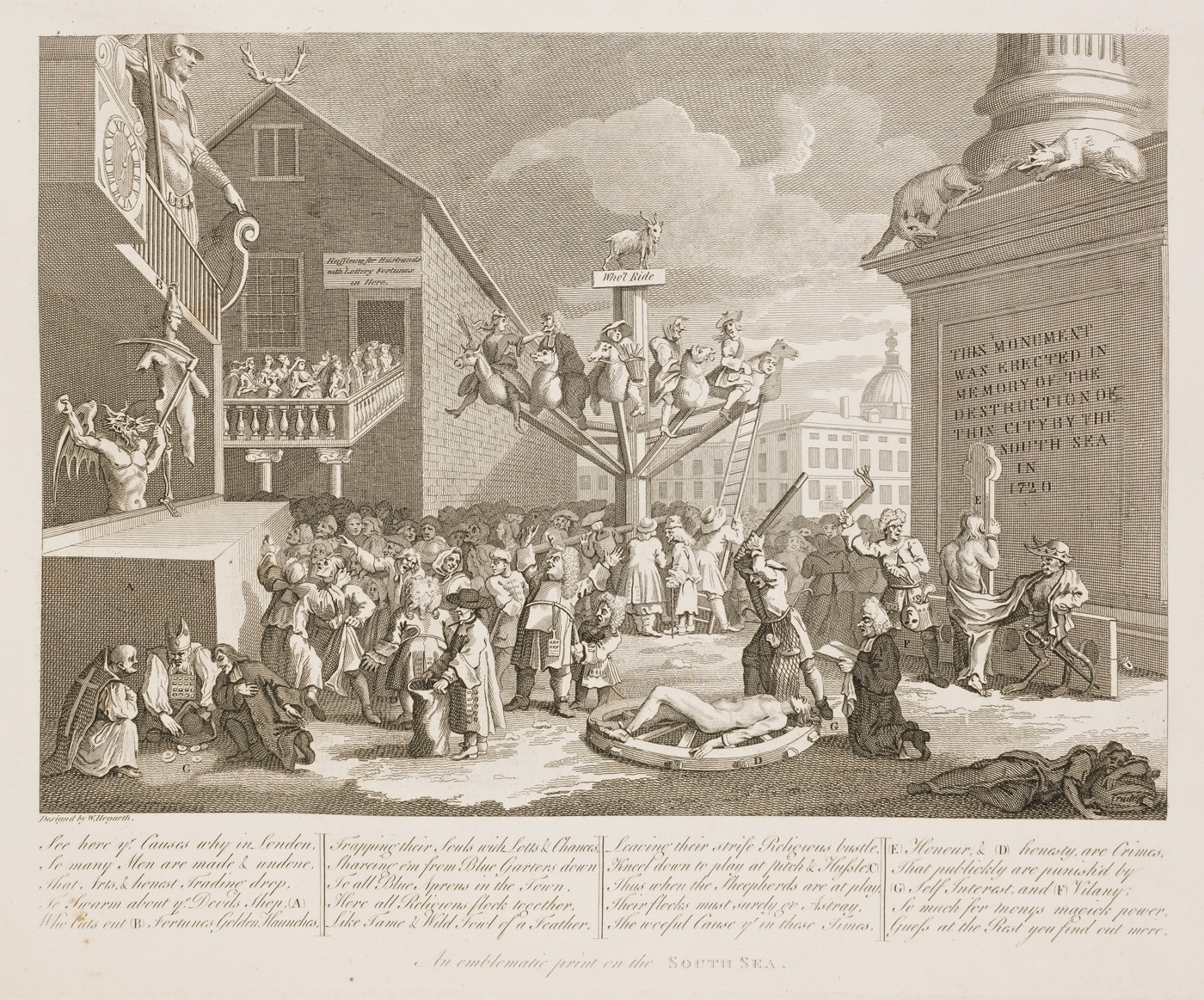 An emblematic print of the South Sea (HD download)
In the first of them we see (to use an expression of Mr. Walpole) "the Devil cutting Fortune into collops," to gratify the avaricious hopes of the adventurers in the South Sea bubble; and persons ascending the ladder to ride upon wooden horses: alluding to the desperate game which was played by the South Sea Directors in England, in the year 1720, to the utter destruction of many opulent families.
The little figure with his hand in the pocket of a fat personage was supposed by Mr. Steevens to have been intended for Pope, who profited by the South Sea scheme; and the fat man to be meant for Gay, who was a loser in that iniquitous project.
Mr. John Law, a native of Edinburgh, was the projector of this bubble; and was also author of the famous Mississippi scheme, by which he ruined thousands in France. To escape popular vengeance, he fled to Venice, where he died in poverty, in 1729.
Under the Print of "The Lottery," the Artist has given a full description of his own ideas, which otherwise, at this distance of time, it would have been difficult to elucidate.