William Hogarth - «A Chorus of Singers»
Publié
par

Clifford Armion
le
22/01/2013
Reproduction commentée de l'oeuvre ((A Chorus of Singers)) du graveur anglais William Hogarth.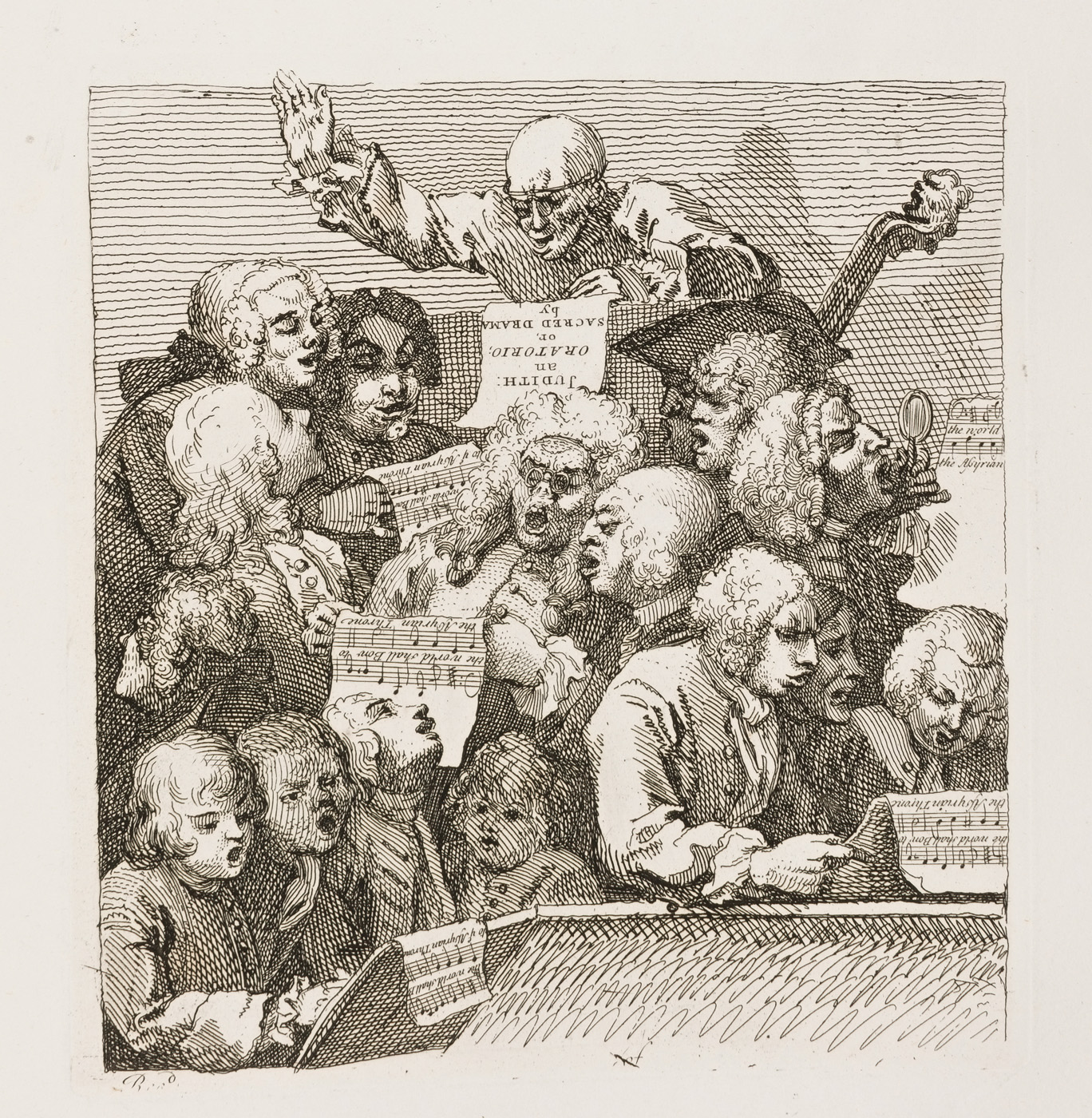 A Chorus of Singers (HD download)
This Plate, which was given as the Receipt for "A Modern Midnight Conversation," represents a Rehearsal of Judith, an Oratorio, by John Huggins, Esquire; which was performed in character; and the line taken from it, "The World shall bow to the Assyrian Throne," inscribed on the book, is a satire on its want of success. The corner figure looking over the notes was designed for Hogarth's old and intimate friend, Mr. William Tothall.